Synergy of fine dining and historical surroundings
Tasting menu
A first-class menu of seasonal and micro-seasonal dishes prepared by Chef Igor Jagodic and his team with his signature style and using top-quality, local ingredients.
Visit our restaurant and try the delicious creations.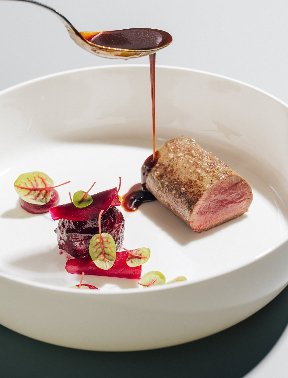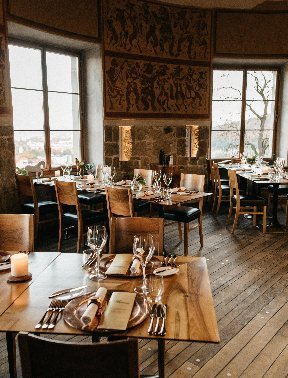 Book a table
Our award-winning restaurant is located in one of Ljubljana's most charming landmarks, the picturesque Archer's tower of the Ljubljana castle, and boasts the prestige Michelin's "The Plate" symbol as well as a commendable total of 17 points awarded by the restaurant guide Gault-Millau for the third year running.
Book a table and enjoy a fine dining experience with a spectacular view.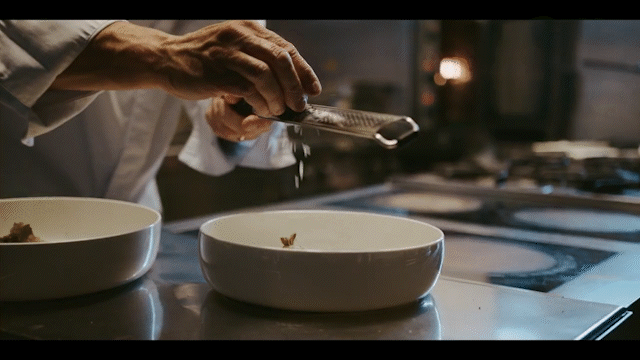 "The Strelec restaurant combines fine dining with a unique and cozy ambiance to produce a timeless delight"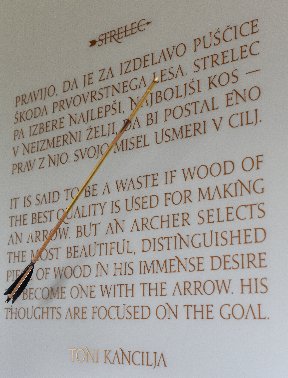 The story of the Archer's tower
Enter the hallways of the round Archer's tower, whose energy, along with its cuisine, is steeped in the past and adorned with images derived from Slovenian folklore and a breathtaking view of Ljubljana.
Team
Igor Jagodic is known as a modest, somewhat reserved, and rarely-spoken chef, so his achievements are all the more famous.

Michelin star, 4 Gault & Millau hats with 17/20 points, Falstaff's 3 forks with 94/100 points, and starting this year, co-ownership of Restaurant Strelec, which is already celebrating its 10th anniversary.
"We cook what we like!"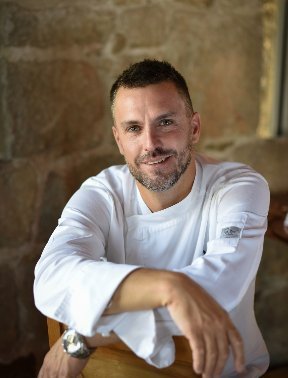 "Strelec is not just a place, it's a concept. Its meaning is derived from the excellent staff and the guests' desire to experience something more."
Grajska planota 1, 1000 Ljubljana
Monday - Friday*
17.00 - 22.00
Saturday*
12.00 - 22.00
Sunday & holidays
closed
Private parties and special events
For pre-announced groups and events, Restaurant Strelec can operate outside of working hours. Contact us and we will be happy to prepare an offer for you.
* Last reservations are accepted at 8:30 p.m.