Igor Jagodic is known as a modest, somewhat reserved, and rarely-spoken chef, so his achievements are all the more famous.
Michelin star, 4 Gault & Millau hats with 17/20 points, Falstaff's 3 forks with 94/100 points, and starting this year, co-ownership of Restaurant Strelec, which is already celebrating its 10th anniversary.

"We cook what we like!"

In our kitchen, the most important thing is not to follow trends and fashion, but to cook what we like. Today, our kitchen is known for its sophisticated dishes, which consist of many components, but always out of only one or two ingredients. The emphasis is always on seasonal dishes and fresh ingredients.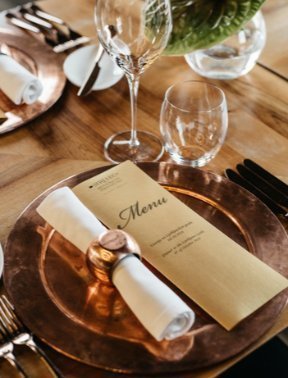 Our Team
Igor Jagodic - chef
Matej Nograšek - maitre d'
Igor Dorner Radosavljević - sommelier
Darko Krstev - souse chef
Peter Pustovrh
Matej Pezdirc
Flurend Morina
Vid Dimnik
Uroš Zorč
Andona Brajdić
Lan Drinovec
Blaž Leban